How many of you have felt overwhelmed even thinking of what to pack and not when planning a journey? If its 2 weeks or 6 months – it is basically the same to be considered and packed in my experience. What it comes down to is what type of travelling you are planning to do. If it is city life or nature, warm or cold weather, low budget or luxury trip. Here you can get our tips and packing list for our latest journey.
Waterfall shower in Cademom mountain
​South East Asia trip
On our 3-month journey to South East Asia this time we were planning to go to Thailand, Cambodia and Vietnam (but who knows where we will end up). So far we have had 10 days in South East Thailand to then go to the coast of Cambodia. This is the first time I have not sat down to write, in the 2 weeks we have been gone. Now, I'm enjoying some writing time in the hammock on our bungalow terrace in front of the turquoise clear water ocean and white sand beach. I am not complaining about my life…
If I had thought a bit more ahead and done more research I would probably have made some other choices. We have now taken several boats – who anchored on the beach – which we have not the best luggage for. And as always, we have way too much clothes with us. I still work on my light packing skills…
Tuk-tuk tour in Koh Kong, Cambodia
​ Top 3 "new" things we never leave home without again
​So what are the things we are happy we brought? This is my top 3 list!
My number one favorite is our new water filter bottles. I have written a whole post about water that you can read here and in that my love for these bottles, but for now I just want to mention them.
Water-To-Go™ filters 99,9% of all microbiological contaminants in water, plus chemicals such as chlorine and fluoride, also it is BPA free which bottled water is renowned to be full off.
It saves us from buying plastic water bottles the whole time, so there is less plastic garbage and it is even cheaper for us to do it like this.
We just fill them up with tap water or from the waterfalls or wherever we find water that is not salty. No one sick so far….
Now we only buy bottled water if we are doing shakes or coffee or something where the water bottles would take too much time to get the water out.
2. My homemade mosquito/sandflies repellent.
I have bought a set of organtic essential oils that I have mixed in bottles with coconut oil and another spray bottle with water.
In my "daytime oil" with coconut oil I have put 5-10 drops of:
You do not want to put citrus oils of any kind when you are in the sun since that can cause blisters and sunburns. But these oils mentioned above works very well too as repellent.
In the "nighttime oil" with ​coconut oil I have also added citrus oils such as:
That makes the repellent even better. What is great with using ​coconut oil a couple of times a day instead of body lotion is that it gives your skin a "filter" that protects from the sun as a SFF 4 and sandflies cant bite through it.
I also have a spray bottle in my handbag with same oils as the "nighttime oil" but instead of ​coconut oil it is mixed with only water. We use that to spray us with and around us if we are out somewhere.
I have packed my small ​organtic essential oil bottle kit and can then just buy more ​coconut oil when I run out of the bottle I brought and/or add some drops to some water.
We are very pleased with that alternative to all the chemical filled repellents out there.
3. ​Organic Hand sanitizer.
​​I always have a small bottle of hand cleanser in my handbag so we can clean our hands when needed. I have a larger bottle in the suitcase so I can refill when needed. A lot of places in South East Asia do not have soap in the toilets and I am a bit hysterical about germs and bacteria.
Feels like such an easy thing to do that can save our stomachs from some nasty bacteria (you can read more about what to do to prevent getting tourist diarrhea and/or food poisoning here and what to do if you do get sick here).
The hand santizers you can find here in Asia is usually not organic or natural, so I prefer to carry mine from home than to buy some here. But you can find it if you need it.
These are my top 3 of the new stuff we have brought that I might have not even have thought of a few years ago. ​
Koh Wai Beach – best beach on Koh Samet
​Packing List Essentials a´la Silverhøj
Packing for a long weekend trip is often clothes, shoes, toiletries, phone and passport, right?
Travelling in a warm country where hiking in jungle, swimming in waterfalls and ocean, walking in cities, as well as having everything from a couple of nights at one place to several weeks for a family for 3 months is a bit more to consider.
What did we bring that we can recommend?
Let us go into the detailed and complete packing list in 15 categories– in no particular order.
We have added affiliate links to products we recommend. If you buy from our links it will be the same cost for you, but we will also make a few %.
Lower number for you brave packers who pack light, the higher number for those like me who pack too much… 😉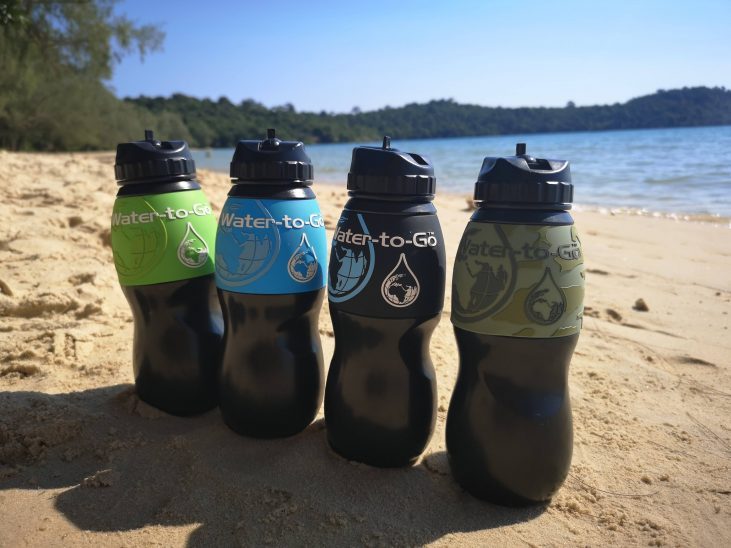 Water-To-Go bottles on Koh Ta Kiev Beach
​1. Water
​Water filter bottles – one each + extra filters (such as Water-To-Go™​
OR water bottle. Many places have refill options for water for around 50 cents.
There are also a huge number of hotels, cafes, and other businesses around Cambodia that will happily replenish reusable water bottles at no cost.
Remember that plastic bottles will contaminate the water especially in the sun – so use metal, glass or whatever your favorite water bottle is.
​Use the app refillmybottle for other locations.
​2. Come Sun come Rain
3. ​Take a Walk on the Bright Side
Sustainable Flip flops – that can be in water
Hiking boots/shoes/sandals – depending on how "tough" hikes you are planning to take. We have hiking shoes since we are doing lighter hikes with our kids. And we use the brands Lowa and North Face – all depending on how our feet are built. But both brands have great hiking shoes.
Can I bring too many shoes?
4. Travel Essentials
Passports (dah!)
Some cash to save you from ATM fees (Cambodia uses $)
Tickets (e-tickets or printed)
Passport photos – printed and online somewhere. If you are applying for visas etc. they want a passport photo. Although we recommend you apply for e-visas when possible (takes 1-3 working days in Cambodia) so you avoid some of the scams by the boarders. ​You can read more about that here.
Adapter/s /power converters (Thailand and Cambodia uses European sockets).
5. ​Go Tech!
Phone. ​​We use iphones and Oliver got his new Huawei P20 Pro that takes AMAZING photos. ​​​
Chargers and maybe a solar power bank (it needs to say how much power it has – ours were taken in customs in China because it didnt say on it!)
If taking video add the gimbal and microphone.
Selfiestick and/or Tripod
Camera – if you not only use your phone. We have a ​Canon EOS Camera and our phones…​ ​
Kindle or e-reader. If you do not read in English and/or want to download from libraries, an e-reader might be the best option for you. I use kindle as I buy e-books on amazon and our daughter use an e-reader as she download from Swedish libraries and buy danish e-books. Check out at your countries libraries how you can download e-books for free.
​6. For Fun and Laughter
Notebook/journal (maybe create a logbook for yourself as memory).
Games and cards
If you have kids: Toys. Our boys (8 and 12) brought some small cars, Lego, a "gun" each, drawing stuff and a few magazines. Our daughter (15) took some crafting stuff, drawing things, ​Canon EOS Camera and her ​e-reader.
And the most fun! 2 school workbooks (math and Danish for my kids).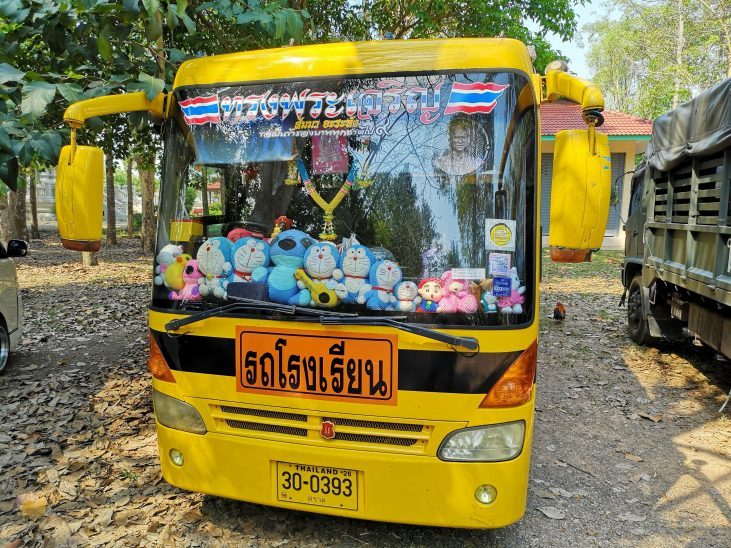 Essential Toys for a busride?
​7. Stay Clean
8. ​Soft and Comfy
"Sheet sleeping bags" or "European double sheets". Depending on your lodging budget you might come to places you like your own sheets. We have been to a couple of places with polyester sheets and covers where we pulled out our own sheets instead. If you have the European style where you normally put the blanket in the sheet you can crawl into it. Just make sure the hole where you normally put the blanket is wide enough for you to slip into as a sleeping bag.
(Travel) ​​thin bath towel (if you stay at places without towels).
​9. Nice and Tidy
2-3 hangers – ​so you can hang some of your shirts up or clothes to dry
Small sowing kit
Jungle hike in Cambodia
​10. Staying Sharp
11.​ Staying Alive
Medical kit (band aids, first aid kit, and what you normally use for stomach pain, fever, cold, tic remover, antiseptic cream (or use tea tree oil for that too), something to remove itching from bites, electrolytes etc.)
Collodial silver (as antiseptic, parasite killing external and internal unwanted stuff).
Mosquito repellent (or make your own as described above).
Health kit such as probiotics – Dr Ohhiras professional probiotics​, is the best one by far. Also bring some vitamins/minerals​ and extra magnesium chlorides. You want to use magnesium chloride hexahydrate as it is the best to absorb.
Himalaya salt (In the same manner that vitamins and minerals are perfectly packaged in fruits and vegetables, because this salt was formed naturally, the minerals within the sodium work in synergy. It contains most of the essential minerals we need daily – good for our health, especially in warm weather when we sweat a lot and even hangover…)
Health/Protein powder/meal, greens ​ and a shaker (after a while eating out gets boring and a protein shake is a good snack or meal during the day – especially for us who mainly eat vegan/vegetarian food).
My bamboo coffe mug
​12. Kitchen kit
Peeler, small kitchen knife, spoon, – especially if you buy fruit in markets and my bamboo coffee cup with lid for my morning coffee.
Ok, I admit, I brought some good coffee beans too since you only can buy nestle coffee in the stores… I use it with a reusable cotton teabag. Putting coffee in the tea bag and pour hot water over it straight into the cup. But it is just because I am so picky with my morning coffee….
​13. Cover up
2-3 pair of thin pants
3-5 short sleeve t-shirts/tops
3-5 long sleeve shirts. A long sleeved sweatshirt type top is all I've needed for warmth in South East Asia. You may need something for air-conditioned buses, even in tropical countries. A sarong or scarf can do. At night we always take long sleeved shirts and pants on as a natural repellent. Do not use red though since it is said that mosquitos are drawn to red colors. You might want something to sleep in as well if the nights gets chilly and you sleep outside or in an open bungalow.
1-3 tank tops
1-2 pair of socks (for hiking shoes)
5-10 pair of underwear (ladies – 3-5 bras too) – it is easy to hand wash if you run out with the packed laundry kit
3-4 shorts and/or skirts
Something to sleep in
And I always have a dress or two…. 😉
​14. Spiritual First Aid Kit
And if you are into alternative stuff…
Covered in Kittens
​15. Staying Organized
And that is it! 😉
We ended up with one big backpack and 4 medium suitcases.
What have worked very well for us is to organize our things.
1. We have our daily toiletries and things in one cabin sized suitcase.
2. We have one girl clothes suitcase,
3. one for the boys' clothes (yes equal size for 2 girls and 3 boys, hihihihi).
4. Soft things we not use all the time such as sheets, towels, hiking shoes etc. is in the backpack.
5. And one suitcase with meds, toys, games etc.
That way we know where to find it and do not have to unpack everything all the time.
We also have a small backpack each for daytrips and some of our personal stuff.
If you have a pet you will need extra stuff of course – we have now a puppy that we have got a brilliant carrier that we can bring in the cabin while flying.
and Off you go!
If you have any tips, tricks or things you always pack on your trips, please comment below and share your wisdom!