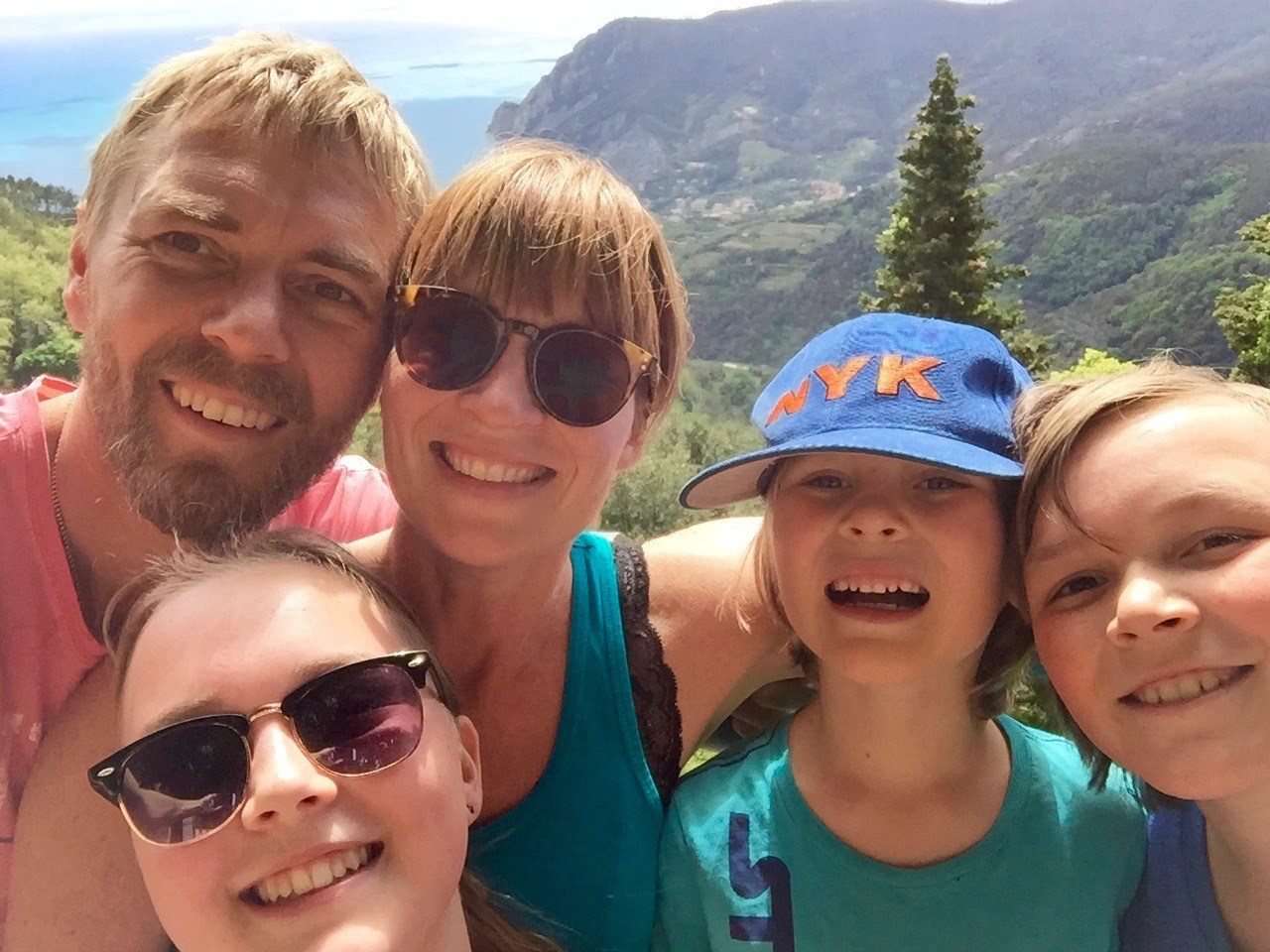 ​Our Mission

At Conscious Travel Family our Mission is to inspire you to live your life to the fullest – a Meaningful, Holistic and Passionate life – making a difference in the world by being you.
We do that by sharing stories from our Conscious Travel Experiences and Everyday life as a Heart-centered Family of 5 – living our dream of contributing to the world through Healthy choices, Greener living and Energy work.
We love Soulful Journeys, to visit Sacred Sites and Historical Locations to Reactivate and Raise the Frequencies on the planet. Whatever we can do to support the world to transform and Thrive – we are in!
We have our base in Denmark and travel with flow – everything from short Daytrips to Yearlong expat living.
We do our best to help our 3 children to grow up Free, Compassionate, Happy and Empowered. World schooling and working from our ​Laptops with what we love supports that.
About Susana

Susana is a passionate Transformational- Visionary, Author, Speaker, Retreat Designer, and Facilitator dedicated to raise the level of consciousness & love on our planet.
She creates Global Tailored retreats, workshops and events, teaching Life Intelligence, Flow Schooling, Holistic Health, and Compassionate Leadership.
She specializes in supporting a new generation of conscious heart-centered beings—who want to make a difference in the world—to overcome their limitations and fears and live their lives to the fullest potential being joyful, empowered and free.
Susana Mei attains two Master degrees in Developmental Psychology and Education with Professional Orientation, is a trained Heart IQ Coach, Art of Feminine Presence teacher, Reconnection® Practitioner, Deeksha giver and Superhero.
She has worked as an associate professor at Nutrition and Health in Copenhagen, Hotel Manager in Costa Rica, Actress in New York, Travel guide in Italy, hairdresser in Sweden, and High Performance-, Conscious Parenting- and Feminine Empowerment teacher worldwide.

She is the author of Flow Food, Goodness, Grace and Great Thoughts on Fire, and From Money with Love. She is also co-author of No Mistakes and Time to Rise.
​About Oliver
Oliver is passionate about finding ways to support humanity in raising consciousness. He ​comes from a predominantly mentally focused background ​to then embody the wisdom of the spirit, heart and physical body. Of course this is an ongoing process and learning curve; and for Oliver it is in the close relations that he is being mirrored and supported in this.
At age 22 Oliver graduated from the ​Chemical Engineering Academy. ​The beaten track of a regular career was quickly abandoned and he started a quest to be complete with his childhood dreams: Acting, travelling, and scuba diving. Later he took​ a degree in ​Environmental Management. ​
He has owned a Hotel Business in Costa Rica, worked as a Green Guide and Career Consultant in Denmark, been a Leadership Entreprenuer in Sweden, and Chemical Engineer in Australia.

Oliver is the co-creator of a ​Global Empowerment Training in Compassionate Leadership and in The Sacred Union. He is actively working with creating and developing ​High Frequency Drinking Water.
​Stay Inspired and Aware
​read our Conscious Travel Checklist Guide for free (opens in new Tab)