Two of the most common questions we tend to ask ourselves are;
Who am I?
Where do I come from?
There is a reason why so many of us love to do research about our ancestry. We feel we get closer to knowing who we are through following the history of our family.
When I was a child I remember my dad often talked about the blue blood running in our family veins. I never understood what he meant by that.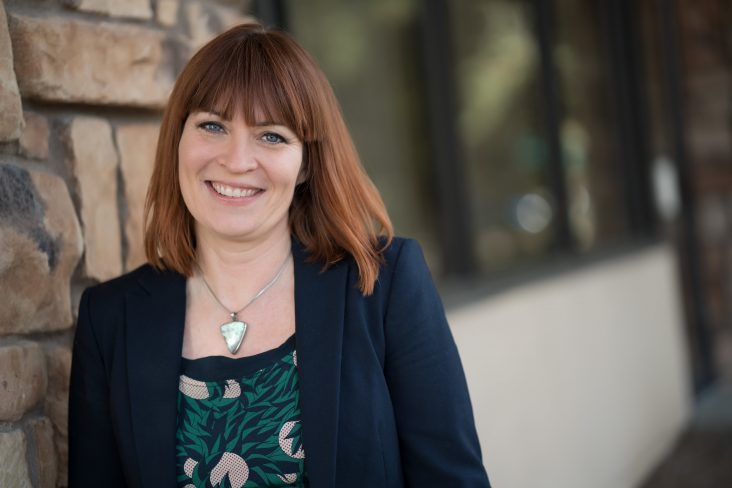 ​The Susana Silverhøj Family Story
​I was always told I looked French. I thought I was really Scandinavian, even if I had dark hair. As a teenager my grandfathers brother had a genealogists do some family research about the story of our family. Turns out that my great, great grandfather was the Frenchman Jean Baptiste Bernadotte – Napoleons right hand and king of Sweden.
Our family story goes like this:
In 1812 an unmarried lady at the court, Katharina Forsberg, had her son, Karl Johan Forsberg, with Jean Baptiste Bernadotte. The king didn't claim his son, until Karl Johan was a teenager and looked as a clone of this father. Then Karl Johan received a letter from the king, asking him to live at the castle. Karl Johan refused, since his mother was not welcomed. To avoid his fathers rage, he escaped on a ship to Finland.
Karl Johan's story has been portrayed in a novel by P.W. Lybeck, "A son of a king".
Anyway, we wanted to follow the footsteps of our ancestor, Jean Baptist Bernadotte. Since he was royal, we figured that we could learn some more about his story. Turns out, he was born in Pau, France. They even have a museeum in his birthplace.
The home Bernadotte grew up in Pau France
​Bernadotte Museum in Pau France
Bernadotte Museum: The modest home built in 1730, of a cooper that saw the growth of Jean-Baptiste Jules Bernadotte, who became Marshal of France and King of Sweden in 1818 and founder of the current ruling family of that country. It contains a collection of works and objects relating to the history of this famous Béarnese person, it also has a realization of classical living conditions of a family of the 18th century in Pau.
This townhouse is the birthplace of one of Napoléon's favorite generals, Jean-Baptiste Bernadotte (nicknamed 'Sergent belle-jambe', on account of his shapely legs). Now a museum, the house explores the strange story of how Bernadotte came to be crowned king of Sweden and Norway in 1810, when the Swedish parliament reckoned that the only way out of the country's dynastic and political crisis was to stick a foreigner on the throne.
The present king of Sweden, Carl Gustaf, is the seventh in the Bernadotte dynasty, while several other European royal families (including Norway, Luxembourg, Belgium and Denmark) are all ruled by Bernadotte's descendants.
Bernadotte at The coronation of Napoleon as Emperor of the French. Painting at Louvre, Paris.
​As Napoleons right hand
The story of Jean Baptiste Bernadotte goes something like this:
Jean Bernadotte was born in Pau, capital of the region Bearn in Southern France in 1763. His great-grandfather had been a weaver, his grandfather a tailor and his father was a lawyer. While his family wanted him to pursue the same career as his father, Jean Bernadotte preferred to enlist himself as a common soldier in the French Marine in 1780. After 8 years he was promoted to sergeant. The events following the French revolution, gave him speedy promotions, since even non-nobles could hold high positions. In 1794 he was appointed general.
On the introduction of Napoleon´s French Empire, Bernadotte became one of the Marshals of the Empire. As a reward for his services at Austerlitz (1805) he became the 1st Sovereign Prince of Ponte Corvo, a small town in Italy.
Then in 1810 he was asked to become Crown prince of Sweden and accepted. Why would the Swedes ask a French marshal, son of a lawyer, to become their king? Well, they were pretty desperate. In 1807 they had lost Finland, which had been a Swedish "colony" for 700 years, to Russia. As a result, they disposed their king, appointed his senile, childless uncle as king, and started looking for a new man to put on the throne.
The Emperor did not support Bernadotte but did not oppose him either and so Bernadotte was elected by the Riksdag of the Estates to be the new Crown Prince, and was subsequently made Generalissimus of the Swedish Armed Forces by the King.
Very soon though he would make clear he had no intention of trying to get Finland back as he saw this as military impossible.
"I have beheld war near at hand, and I know all its evils: for it is not conquest which can console a country for the blood of her children, spilt on a foreign land. I have seen the mighty Emperor of the French, so often crowned with the laurel of victory, surrounded by his invincible armies, sigh after the olive-branches of peace. Yes, Gentlemen, peace is the only glorious aim of a sage and enlightened government: it is not the extent of a state which constitutes its strength and independence; it is its laws, its commerce, its industry, and above all, its national spirit."
The foreign policy applied by Charles John/Karl Johan in the post-Napoleonic era was characterized by the maintenance of balance between the Great Powers and non-involvement into conflicts that took place outside of the Scandinavian peninsula. It made a sharp contrast with Sweden's previous uninterrupted wars with neighboring countries for centuries, and he successfully kept his kingdoms in a state of peace from 1814 until his death. He was especially concerned about the conflict between Great Britain and Russia. In 1834, when the relationship between both countries strained regarding the Near East Crisis, he sent memorandum to British and Russian governments and proclaimed neutrality in advance. It is pointed out as the origin of Swedish neutrality.
On 26 January 1844, his 81st birthday, Charles John was found unconscious in his chambers having suffered a stroke. While he regained consciousness, he never fully recovered and died on the afternoon of 8 March.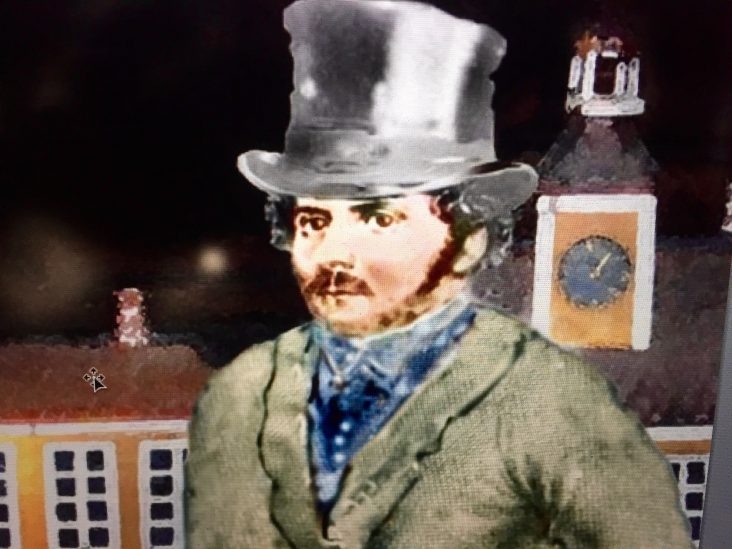 Painting of Karl Johan Forsberg – son of Jean Bernadotte
​Sloppy Forsberg – the son of the king
​I found this amusing article (freely translated from Swedish) – about my ancestor, the son of Jean Baptiste Bernadotte, Karl Johan Forsberg.
"In Nykarleby, Finland, was in the 1800s many, who for various reasons were identified as originals. They were perhaps unusual in appearance or were even only unusual jokers. The kings son, called "Sloppy Forsberg", was one of them.
The history of "Sloppy Forsberg" or Karl Johan Forsberg, who was his real name, began October 20, 1810 when the marshal of France, Jean Baptiste Bernadotte came to Sweden to eventually become King Karl XIV Johan. With the Crown Prince followed his son Oskar and his wife Desiree. But Desiree did not like in Sweden and moved back to France. She did not like the dark and cold in their new homeland.
The future king was lonely and his eyes could not tear themselves away from the beautiful maid of honor Katharina Forsberg. Katharina also fell for the polite, brown-eyed and temperament clientele charmer and so it went as it sometimes does… Katharina Forsberg gave birth to a son on July 22, 1812. But by then Katharina already relegated from the royal palace to Karlberg's War Academy, where she got a job as a laundress. Desiree had returned to Sweden and then Katharina couldn´t walk around with a growing belly in the palace. They wanted to avoid a scandal.
Katharina herself knew and many others did, that marshal, future king and ancestor of the royal house of Bernadotte was the father of her son. However, some sources claim, that it was the king's son Oskar who was the father of Katharina Forsberg's son. The 13-year-old Oskar had, despite his young age, many amorous adventures on his conscience and arranged a meeting with the beautiful Katharina Forsberg. But maybe they wanted to blame the paternity of the young prince to the future king would clear away an embarrassing scandal.
In 1835, the king's son Karl Johan Forsberg suddenly walked on Nykarlebys streets and claimed himself to be the king's son. He had come to Nykarleby and Oravais as a sailor on a ship, which was laden with iron Kimo mill's behalf.
Karl Johan was appointed quite quickly to Nykarlebys premier original and was nicknamed "Sloppy Forsberg" because he was a bit sloppy and perhaps a bit unreliable. Once the captain and the sailors on a Norwegian ship needed some shoes for repair. But Sloppy Forsberg sold the shoes and drank up the money. PW Lübeck writes in his book "The Last majgreven and other Ostrobothnians" to Forsberg added "one or two eggs in others' stay" and that the women always had Forsberg as a favorite. At a young age, he was a little Don Juan, with a particular fondness for married women. In more than one family in the Nykarleby region suddenely appeared in the flair-haired child group a small boy with lively brown eyes and aquiline nose.
It was common knowledge that Karl Johan Forsberg resembled Karl XIV Johan. He had a southern temperament, black curly hair, lively brown eyes, dark skin and an aquiline nose that strongly reminded of Karl XIV Johan.
After a year in Nykarleby he married a shoemaker Long's daughter Anna Gustava. The couple had four children. The first child Charles Theodore died after more than a year. The second child was also baptized to Charles Theodore. He became a shoemaker in Nykarleby. Then Johanna was born, who moved to the Vasa when she was 18 years old. Last in the brood was Johan Alfred who became a sailor and settled in Denmark.
After a few years the family moved outside the city limits to Smedsbacka. The job of parish shoemaker went well at first, but eventually he got a taste for strong drinks, especially after the death of his wife, spirits took over and he was cared for by the municipality. He lived as rotehjon in different farms and were well taken care of because he took care of people's shoes, and when the people had a lot of fun of his jokes and jokes.
P. W. Lübeck writes that he used to trip the little boys, so that they tumbled on the grass.Once when a beautiful inns maid walked past the table where he sat, he lifted with his stick up her skirts and tickled her high up on the thigh.
Sloppy Forsberg was often seen walking around in Nykarleby in a faded green long coat and on his head he had a threadbare top hat. His outfit gave the impression of the buffoon he was.
Einar Hedstrom writes in his book "My childhood and my youth city" that Sloppy Forsberg was shrewd, clever and quick-witted, and must have had a good psychological insight, because he had always been clear about how at various times were advantageous to perform. He also found himself in situations where he was convicted for small petty theft. In seconds, he was able to express the most diverse emotions as the deepest regret, exhilaration, sadness and the most unadulterated joy. Forsberg was gifted with a flowing eloquence and mixed happily in some French words.
The Forsbergska family is now fairly widespread in Ostrobothnia, mainly in Oravais, Munsala and Nykarleby. Even in southern Finland and Sweden are the descendants of the king's son.
"Sloppy Forsberg" had a tragic end. One morning after a clear night in April 1894 he was found dead in a snowdrift, probably on his way home to his residence. A descendant of the royal house of Bernadotte, froze to death in a snowdrift in Nykarleby."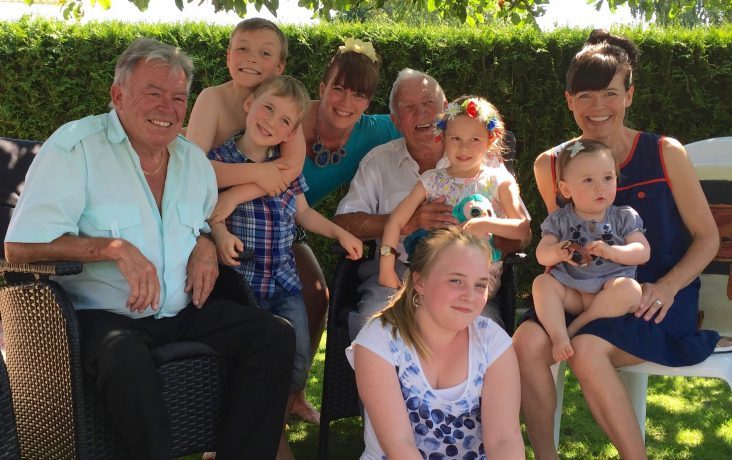 Silverhøj children
​What happened then?
Karl Johans son Karl Theodor had a son Viktor who had a son called Martin, who was my great Grandfather. Times were tough in Finland in the beginning of the 20th century and Martin went to Canada to make money. The mother of his children told them he was dead.
My grandfather Curt grew up at a farm and was a soldier by the front in the Finnish Winter war against the Russians. It was -50 degrees celsius that winter. They buried the bones from the meat they got sent each month. At the end of each month they dug it out and tried to make soup of it to survive. My grandfather witnessed his friends dying over and over, but always felt he was protected by angels.
When he was in his 50's he found out that his father was still alive and they were planning to have Martin to come back to Scandinavia. But before Martin could take the long journey home, he became ill and died. In one of his last letters it turned out that my great grand mother had lyed to her children about their father in Canada and she had kept the money he sent for years. Instead of supporting her children, she gave her children away and bought a gramophone and partied.
I once asked my grandfather how he could forgive her. I knew he did, because as a child, my great grandmother Ida was often visiting us. His answer was:
"She was my mother".
That is for me the biggest sign of unconditional love. That really shifted something within me. If my grandfather could forgive his mother for what she had done and still love her…. Wow, then what else is possible?
There are several new things that I learned reading a document from a genealigist who did the research of our family tree, that blew my mind. Karl Johans sons name was Karl Theodor. My oldest son is "Theo". Karl Theodor married in 1859 "Anna Sanna Gustavsdotter" – My nickname is Sanna. How weird is that?
All this research, all these stories about my past put light to where some of my traits come from. Parts of who I am. I am super stubborn, I will love my friends and family forever – no matter what they do, and I follow my heart. I even can see where my creativity, humor and acting interest comes from…
We are not our ancestry – but everything that ever happened to them is in our DNA. Trauma from our past is part of us. It is in our cells. If we are willing to feel the pain of the past, we can change the future for our children. We are not our past, but going back through our family footsteps can help us understand who we are, why we are the way we are, and that can help us shift our stories. We have the power to shift it.
My dad always said as a joke: "I'm glad you are as you are, since you are not as you were suppose to be". What if we are exactly as we were suppose to be? What if, we are the ones we have been waiting for?
​Conclusion
Enjoy the stories of your past and create new ones that you can be proud of. If not for yourself – but for the generations to come.
​Post a comment below and share your story!